Marshall & Brown Luxury Handmade Chocolates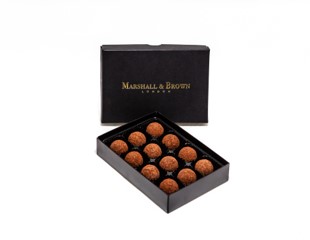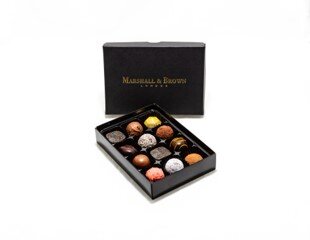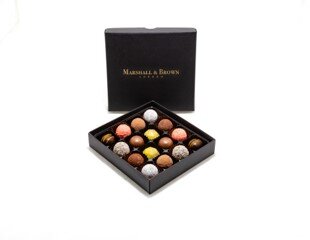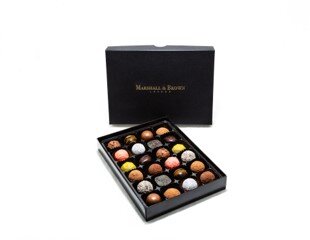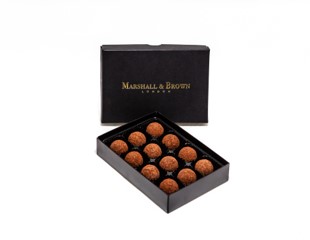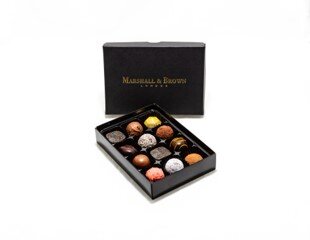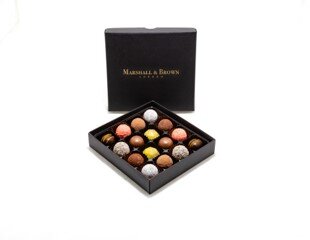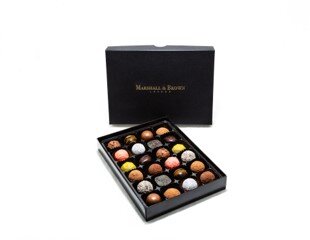 Marshall & Brown Luxury Handmade Chocolates
Working with an award winning Master Chocolatier' Marshall and Brown have created an exclusive artisan range of luxury handmade chocolates.
The Ultimate Dessert Collection - consisting of truffles and moulded chocolates based on popular desserts and Jamaican rum truffles.
Ingredients: Dark chocolate (min. cacao 60%),sugar, cocoa butter, cocoa mass, emulsifier soja lecithin, natural vanilla flavouring,refined coconut oil , Rum, Rum paste (glucose syrup,15% original Jamaican rum ,caramel)cocoa powder.